Episodes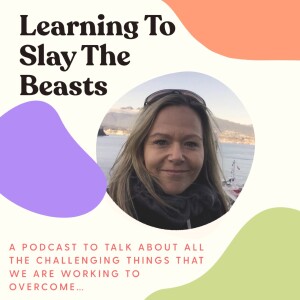 Tuesday Mar 23, 2021
Tuesday Mar 23, 2021
In this week's episode I have the pleasure of speaking to Dr. Roseann Capanna-Hodge, an Integrative and Pediatric Mental Health Expert. We talk about her experience with and approach to treating Lyme Disease, PANDAS/PANS, biofeedback, neurofeedback, nutrition to heal, the need for calm the nervous system and more!
Dr. Roseann provides valuable tips for parents on changes that can be made at home and information on her upcoming The Get Unstuck Parenting Summit (April 23-25, 2021) and her new book It's Gonna Be OK™: Proven Ways to Reverse Your Child's Mental Health Issues which comes out May 11, 2021.
You can find out more about Dr. Roseann at www.drroseann.com and 
As always, this podcast is based on experiences and should not be construed as medical or professional advice. Please speak with a medical professional.
My new middle-grade fiction novel Pendulum by S.E. German is available on FriesenPress, Barnes and Noble, Amazon Worldwide (Amazon.com, Amazon.ca) and more! The novel follows a young boy as he changes overnight from happy and silly to angry and anxious. We learn that he has developed a neuroimmune disorder called PANDAS (Pediatric Autoimmune Neuropsychiatric Disorder Associated with Streptococcal Infection). We hear the boy's unique perspective through his diagnosis, treatment and middle-grade experiences while experiencing tics, OCD, anxiety and more.
Check out the Real Life Project Co. webpage to sign up for the email list and receive a free Self-Care Calendar!
Please subscribe, review & share the Podcast!
Follow me on IG: @saraladygluten and visit the Learning to Slay the Beasts
Page: Real Life Project Co.