Episodes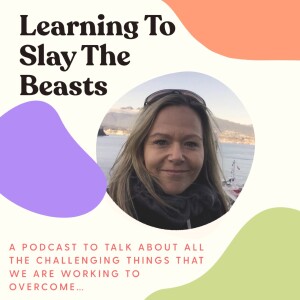 Tuesday Jan 19, 2021
Tuesday Jan 19, 2021
In this episode, I speak with American Board Certified Physicians Dr. Scott and Dr. Ellen Antoine (@thepandasdocs) of Fully Functional At Vine Healthcare. They are both experts in PANDAS (Pediatric Autoimmune Neuropsychiatric Disorder Associated with Streptococcal Infections) and PANS (Pediatric Acute-onset Neuropsychiatric Syndrome) and bring both professional and personal perspectives on these disorders.
As always, this podcast is based on experiences and should not be construed as medical or professional advice. Please speak with a medical professional.
Please subscribe, review & share the Podcast!
Follow me on IG: @saraladygluten and visit the Learning to Slay the Beasts Blog: www.theallergybeast.wordpress.com