Episodes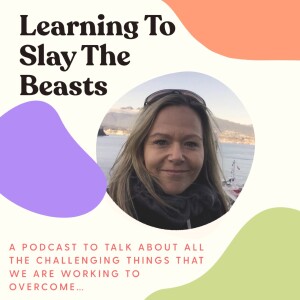 Tuesday Jun 20, 2023
Tuesday Jun 20, 2023
Amy Denson is a former professional athlete turned Nutritional Therapy Practitioner after being diagnosed with her second autoimmune disorder post-retirement. Today, Amy focuses on helping other women who are lacking medical supports in order to help them bounce back from rock bottom. Today we dig into health, mindset and more with Amy!
As always, this podcast is based on experiences and should not be construed as medical or professional advice. Please speak with your own medical professional.
Contact Amy Denson:
amyraenutrition@gmail.com
#health #mentalhealth #mindset #transformation #meditation #rockbottom #wellness #movement #sleep #breathing #coach #electrolytes #athletes #movement
Do you have ideas for podcast episodes? Reach out at: reallifeprojectco@gmail.com 
­­­­­­­­­­­­­­­­­­_____________________________________________
Contact me for speaking engagements in schools, libraries and community events (reallifeproject@gmail.com).
Please subscribe, review & share this Podcast!
KO-FI
You can support the Learning to Slay the Beasts podcast through Ko-Fi:
https://ko-fi.com/learningtoslaythebeasts
Connect with me
IG: @saraladygluten 
Visit my Amazon Storefront for recommendations:
 https://www.amazon.com/shop/saraladygluten
Sign up for the email list and receive a free Self-Care Calendar!
Blog: www.theallergybeast.wordpress.com
This post contains affiliate links.