Episodes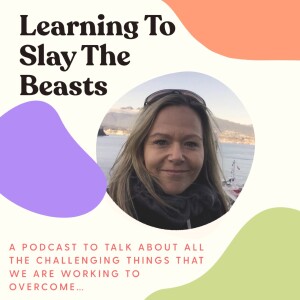 Tuesday Apr 11, 2023
Tuesday Apr 11, 2023
Samantha Goldman is a Pediatric Occupational Therapist and she also has a passion for exploring new foods with children and expanding mealtime. Today we learn from her about why it is important to connect at mealtime, how to end the mealtime battle, how to get children on board with special diets that are required and more about occupational therapy.
As always, this podcast is based on experiences and should not be construed as medical or professional advice. Please speak with your own medical professional.
Contact Dr. Samantha Goldman:
IG: @drsamgoldman
Podcast: Food Explorers Podcast
#occupationaltherapy #resilience #inspiration #parenting #coach #foodchallenges #attachment #pickyeaters #mindset #gentleparenting #children #feedinglittles #feedingdifficulties #communication #play 
­­­­­­­­­­­­­­­­­­_____________________________________________
Contact me for speaking engagements in schools, libraries and community events (reallifeproject@gmail.com).
Please subscribe, review & share this Podcast!
KO-FI
You can support the Learning to Slay the Beasts podcast through Ko-Fi:
https://ko-fi.com/learningtoslaythebeasts
Connect with me
IG: @saraladygluten 
Visit my Amazon Storefront for recommendations:
 https://www.amazon.com/shop/saraladygluten
Sign up for the email list and receive a free Self-Care Calendar!
Blog: www.theallergybeast.wordpress.com
This post contains affiliate links.