Episodes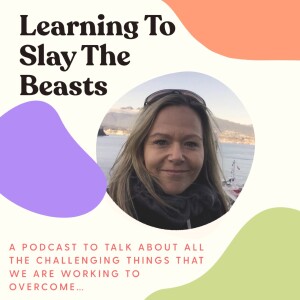 Tuesday Apr 04, 2023
Tuesday Apr 04, 2023
Jennifer Hirst is a Sober Coach. She has a great platform on social media where she spreads the message of sobriety, its benefits and helps other to feel accepted in sobriety. As I have opened my eyes to sobriety and quit drinking alcohol entirely almost 2 years ago, I have really noticed how much society normalizes alcohol consumption. Our society celebrates so much with alcohol and especially for moms, it has become big in mom culture. We know there are new health recommendations, particularly in Canada, to limit alcohol consumption and it can be great for our physical, emotional and mental health. Let's hear more from Jen!
As always, this podcast is based on experiences and should not be construed as medical or professional advice. Please speak with your own medical professional.
Contact Jennifer Hirst:
IG: @jenleehirst
#coaching #resilience #inspiration #parenting #coach #sober #sobriety  #mindset #alcoholism #addiction #mindfulness #fearless #women #strongwomen #alcoholfree 
­­­­­­­­­­­­­­­­­­_____________________________________________
Contact me for speaking engagements in schools, libraries and community events (reallifeproject@gmail.com).
Please subscribe, review & share this Podcast!
KO-FI
You can support the Learning to Slay the Beasts podcast through Ko-Fi:
https://ko-fi.com/learningtoslaythebeasts
Connect with me
IG: @saraladygluten 
Visit my Amazon Storefront for recommendations:
 https://www.amazon.com/shop/saraladygluten
Sign up for the email list and receive a free Self-Care Calendar!
Blog: www.theallergybeast.wordpress.com
This post contains affiliate links.