Episodes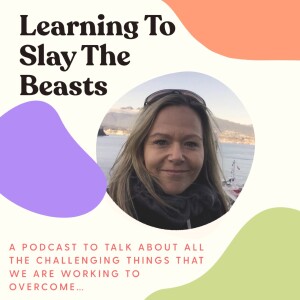 Wednesday Feb 01, 2023
Wednesday Feb 01, 2023
Breakups are hard. I don't think anyone is excited about going through the emotional aspects of a breakup. But, today's guest Tal Yardeni, The Breakup Recovery Coach and founder of the program The Breakup to Badass Formula, is vowing to change that. Tal went from being an NYC singer/actress to a Breakup Recovery Coach during the pandemic based on her own personal heartbreak and deepened spiritual practice. She wants to see women feeling happy, confident, and able to rock their lives post ex. ­­­­­­­­­Let's hear her thoughts about breakups and how to go from Breakup to Badass!
As always, this podcast is based on experiences and should not be construed as medical or professional advice. Please speak with your own medical professional.
Contact Tal Yardeni:
IG: @thetalyardeni
#betrayal #transformation #author #speaker #coach #relationship #marriage #mindset #partnership #emotionalhealth #meditation #mindfulness #coaching #therapist #psychotherapist #selfcare #selflove #counsellor #infidelity #wife #husband #partner #divorce #separation #trauma #healthandwellness #love #couples #breakup #breakupcoach #breakuprecovery
­­­­­­­­­­­­­­­­­­_____________________________________________
Contact me for speaking engagements in schools, libraries and community events (reallifeproject@gmail.com).
Please subscribe, review & share this Podcast!
KO-FI
You can support the Learning to Slay the Beasts podcast through Ko-Fi:
https://ko-fi.com/learningtoslaythebeasts
Connect with me
IG: @saraladygluten 
Visit my Amazon Storefront for recommendations:
 https://www.amazon.com/shop/saraladygluten
Sign up for the email list and receive a free Self-Care Calendar!
Blog: www.theallergybeast.wordpress.com
This post contains affiliate links.