Episodes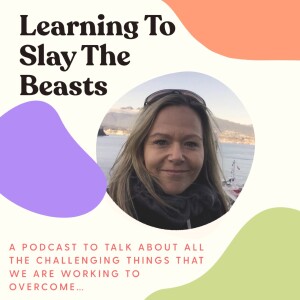 Monday Jun 12, 2023
Monday Jun 12, 2023
We have talked previously on the podcast about the importance of gut health (Episode 110: How To Promote Gut Health with Prajakta Apte) from a physical standpoint, but we are hearing more and more about the link with mental health. This is a fascinating area that I wanted to dig more into so I reached out to Ashley Carpentier, a Mental Health Therapist and Health Coach that focuses on the link between gut and mental health. Today we learn more about both mental and gut health, how they are linked and how we can support both.
As always, this podcast is based on experiences and should not be construed as medical or professional advice. Please speak with your own medical professional.
Contact Ashley Carpentier:
#guthealth #mentalhealth #probiotics #transformation #meditation #vagusnerve #wellness #movement #toxins #breathing #coach
Do you have ideas for podcast episodes? Reach out at: reallifeprojectco@gmail.com 
­­­­­­­­­­­­­­­­­­_____________________________________________
Contact me for speaking engagements in schools, libraries and community events (reallifeproject@gmail.com).
Please subscribe, review & share this Podcast!
KO-FI
You can support the Learning to Slay the Beasts podcast through Ko-Fi:
https://ko-fi.com/learningtoslaythebeasts
Connect with me
IG: @saraladygluten 
Visit my Amazon Storefront for recommendations:
 https://www.amazon.com/shop/saraladygluten
Sign up for the email list and receive a free Self-Care Calendar!
Blog: www.theallergybeast.wordpress.com
This post contains affiliate links.