Episodes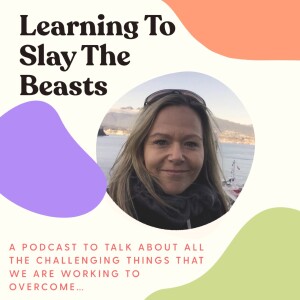 Tuesday Dec 06, 2022
Tuesday Dec 06, 2022
This week on the podcast I provide a few gift ideas that are timely for 2022.
Enjoy!
Don't forget my book:
Pendulum by S.E. German
My middle-grade fiction novel Pendulum by S.E. German is available on FriesenPress, Barnes and Noble, Amazon Worldwide (Amazon.com,  Amazon.ca) and more!
Ben struggles with his mental health following an infection. He and his mother visit countless doctors and he endures endless treatments all while trying to manage middle grade trials like his family moving, his first crush and playing competitive sports. This heartwarming story will build empathy and give you a glimpse into how Ben creates hope for his future.  
Contact me for speaking engagements in schools, libraries and community events (reallifeproject@gmail.com).
Please subscribe, review & share this Podcast!
KO-FI
You can support the Learning to Slay the Beasts podcast through Ko-Fi:
https://ko-fi.com/learningtoslaythebeasts
Connect with me
IG: @saraladygluten , TikTok @saraladygluten